Stonebrook pediatric dentistry
Why Create a Dental Home for Your Child
The Dental Home is intended to provide a place other than the Emergency Room for parents. We truly hope Stonebrook Pediatric Dentistry becomes your family's dental home!
The American Academy of Pediatrics (AAP), the American Dental Association (ADA), and the American Academy of Pediatric Dentistry (AAPD) all recommend establishing a "Dental Home" for your child by one year of age. Children who have a dental home are more likely to receive appropriate preventive, routine oral health care and less likely to develop cavities!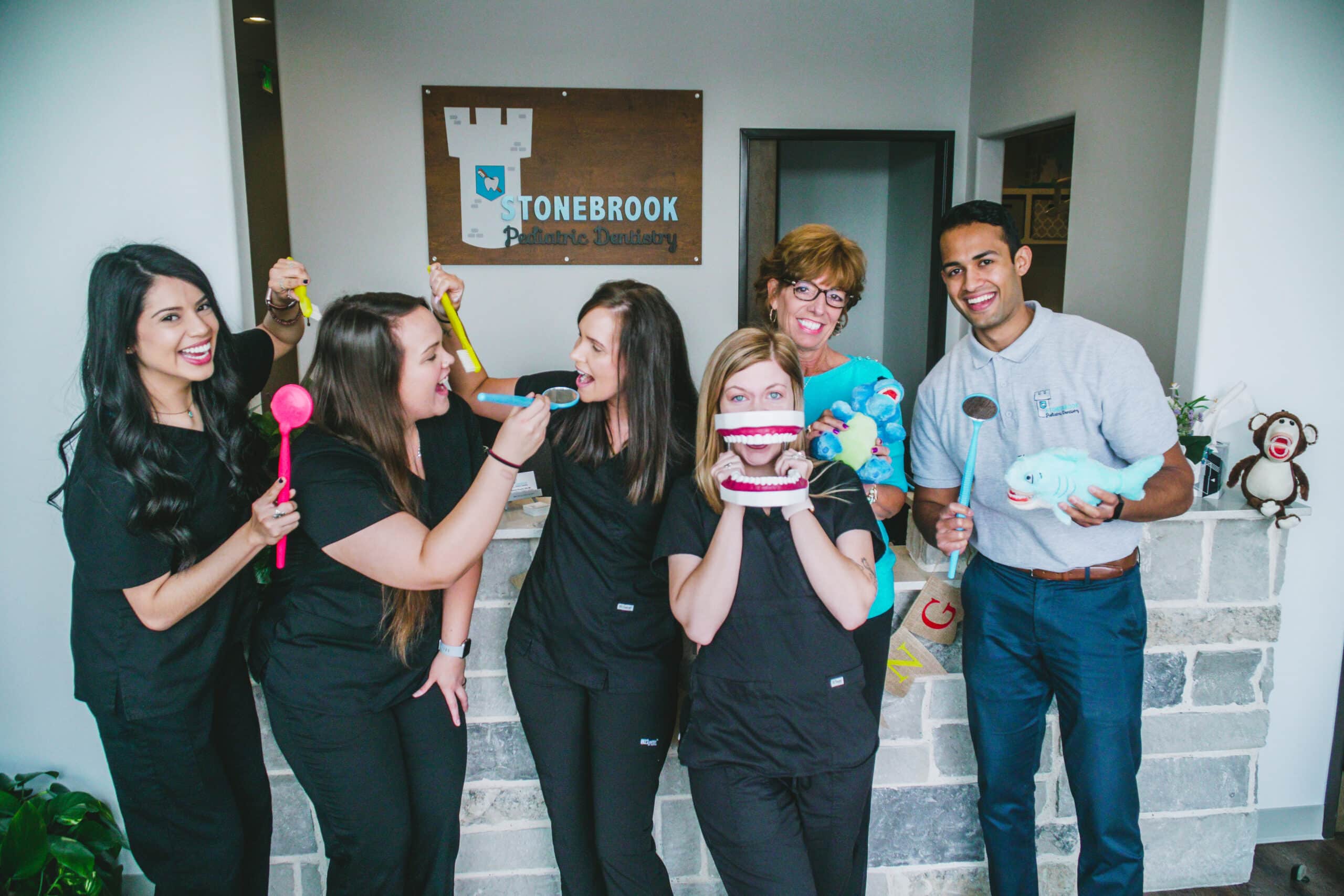 You can make the first visit to the dentist enjoyable and positive. If old enough, your child should be informed of the visit and told that the dentist and the team will explain all procedures and answer any questions. The less to-do concerning the visit, the better.
It is best if you refrain from using words around your child that might cause unnecessary fear, such as needle, pull, drill or hurt. Pediatric dental offices make a practice of using words that convey the same message, but are pleasant and non-frightening to the child.
Topics Dr. Bhaumik may discuss with you might include:
Good oral hygiene practices for your child's teeth and gums
Cavity prevention
Fluoride needs
Oral habits (thumb sucking, tongue thrusting, lip sucking)
Developmental milestones
Teething
Proper nutrition
Schedule of dental checkup visits. Many dentists like to see children every 6 months to build up the child's comfort and confidence level in visiting the dentist, to monitor the development of the teeth, and to promptly treat any developing problems.
It's important to know that the parent or legal guardian who accompanies the child for this first visit will be asked to complete medical and health information forms concerning the child. Come prepared with the necessary information!